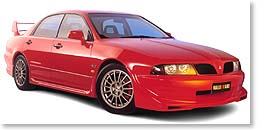 Here you will find all you need to know about the Mitsubishi Magna TE - TJ range. Above is a pic of the "to be released in 2001" "Rallyart TJ Magna VRX"... sporting a 180kw 3.5L 24Valve fuel enjected V6 engine with 4WD, Momo steering wheel and Rallyart seats plus many out of the ordinary features which make it a rather good choice of vehicle. Below in silver is the Magna's exported Verada model, the "Diamante" with a full body kit.

Please click on a link below these pics to find out more about the Magna.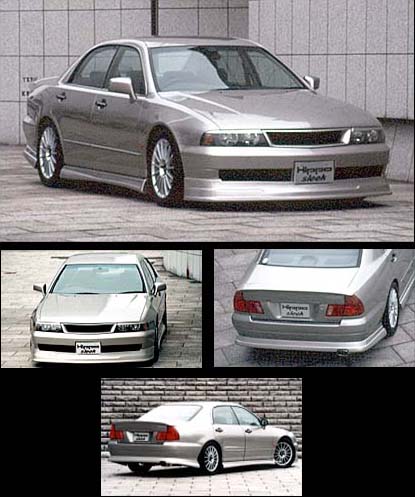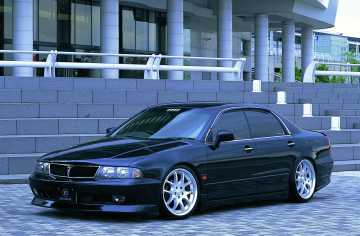 PS... these links are old and may not have been updated for quite a while, but I am working on it, so please bear with me.
---
My Other Sites :
| | |
| --- | --- |
| | My Holden Commodore & HSV Site |
| | My Britney Spears Site |
---
This site was last updated on: Monday 20 November 2000 at 11:22PM EST. (Brisbane AUST)
You are visitor



since 02 /06/ 1999.
(C) Kym Colman E-Mail Me or my ICQ# is 65869112